If you're like most business owners, you're always looking for ways to grow your online business. And if you're like most people, you probably don't have a lot of time to spare.
So how can you get the most growth out of the time that you do have?
How Can I Grow My Business Online Fast?
There are a few key things that small business owners can do to grow their business online.
The following are things that you need to do to grow your business online.
Some tasks need to be done on a regular basis and the others just need to be done initially. Lets briefly explore what they are.
PS: if you don't know what your website is going to be about, then you need to start back at the beginning and decide on your niche/nook/industry.
This is a major step that we explore over here on this article. This article assumes you have this already decided.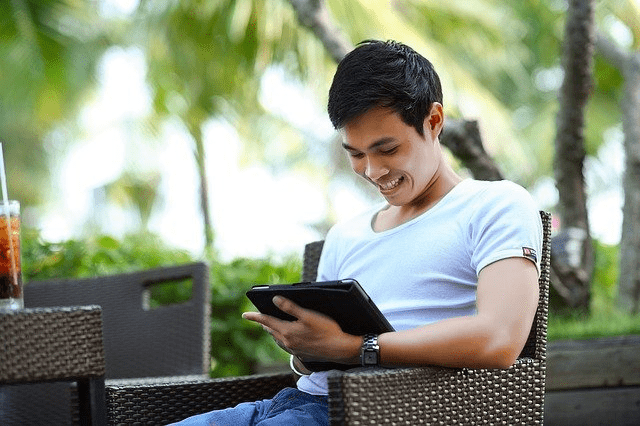 Building Your Website
One of the most important part of an online business is your website. If you don't have one, you need to create a website about your business.
This is the start of your online business. This is how people will discover you and this is how you will interact with them online.
The next part it to make sure your website is fully optimised for search engines. This is done by using search engine optimisation (seo) tactics.
You need to initially start targeting your brand name and the best (the most searched for term) set of keyword in your industry.
Initially building your website is a one off task, but your website is not finished yet, not by a long shot. This is just step one.
Create Links To Your Website
One of the best ways to grow your online business is by creating links to your website.
By increasing the number of links to your site, you can improve your site's visibility and help it rank higher in search engine results pages.
There are a number of ways to create links to your website.
Create Your Social Profiles
You can then create all the social media profiles for your business. Here is a list of 20 social profiles to create. (Initial) We come back t his later.
Get Citations In Business Directories
You start adding your business to all online directories related to your industry. (Initial)
Join Related Industry forums
You start to participate in forums related to your industry. Some discussion sites allow profile links in the footer of all your posts. (On Going)
Publish Articles On Your Website
You start publishing articles or blog posts about your products or services. Questions that your customer have about using your products and services.
This is something you need to schedule. Adding new content and updating old content needs to be done regularly. Using market research, remember your target audience and create information for them properly.
Some experts call this content marketing and you need to be consistently doing it for your website to grow. (On Going)
Promote Your Articles On Social Media
Often refereed to a digital marketing, you promote your business on a few of the social media platforms that you created profiles for earlier in this articles.
Only pick a few at a time – then until you figure out which is the best platform for your business. It's better if you already know what platform is best for you business, otherwise try out a few social media platforms to begin with until you figure out which is best.
Such as Youtube, Gogle, instgram, facebook etc.
Then focus entirely on that social media platform to begin with. Until you figure out how to get the most from that channel.
Trying to do them all at once can be overwhelming.
Focus on just one until you master it. Only then expand to the next best channel. Rinse and repeat, and so on and so forth.
Promote Your Articles On Forums You Joined
Be sure to contribute to online forums and discussion groups related to your industry. By providing valuable insights and information, you'll be able to attract new readers and followers
Drop links to your article as it is appropriate during discussions on forums and online discussion board. Don't over do this. Only share links in relevant posts.
Guest blogging On Other Sites
Guest blog on other people's web page to get exposure for your business. When you guest blog, you'll be able to reach a new audience and introduce them to your business.
You can also include a link to your website in your author bio so that readers can learn more about you and your business.
Submit Articles To Industry Publications
Submit articles to publications related to your industry. If you can get published on high-quality publications, you'll be able to reach a larger audience with your content.
Not only will this help you grow your business, but it will also help you build your brand.
Scaling Up Your Business
There are a number of ways that you can grow your online business and scale up online. We have already discussed creating a website and social media profile for your business.
Also how to promote your business online by publishing articles or blog posts about your product or service to your target audience.
Online Advertising Through Digital Marketing
You can also use online advertising to promote your business. This can be done through a number of methods such as Pay Per Click (PPC), search engine optimisation (SEO), and social media advertising.
Here a few different ways to pay to get traffic to your website.
PPC is where you pay for each click that your ad receives. A good example is Google Ads for paid search. You can set up different campaigns and state a budget and then the advertiser will target people who are most likely to be interested in what you have to offer.
Social media advertising is where you pay to promote your business on social media platforms such as Facebook, Twitter, and LinkedIn. You can target your audience by location, demographics, and interests.
You can also use digital marketing agencies to help you with your online advertising. These agencies have expert knowledge in all areas of digital marketing and can help you achieve the best results for your budget.
E-Commerce
Another way to grow your business online is to start selling products and services through an e-commerce store. This can be done through a number of platforms such as Shopify, WooCommerce, and BigCommerce.
These platforms provide everything you need to get your store up and running, including a payment gateway, shopping cart, and shipping calculator. You can also choose from a range of templates and designs to create a store that matches your branding.
If you are not comfortable setting up an e-commerce store yourself, you can use a third-party company to do it for you. These companies will take care of everything for you, from creating the store to processing payments and shipping orders.
Getting Help
The smartest way to growing your business probably isn't the one you think. If you're considering adding a new employee, for instance, bear this in mind: hiring takes time and effort.
An easier and faster way to grow your business is to focus on what you're good at and outsource the rest. That might mean finding a good outsourcers or a freelancer to take care of specific tasks for you. Not only will this free up your time to work on what you're good at, it will also help you grow your business faster.
Reach Out To Influencers
Another way to grow your online business is to reach out to influencers. An influencer is someone who has a large following on social media and can influence their followers to take action, such as buying a product or service.
There are a number of ways to find influencers for your business. You can use tools such as BuzzSumo
Reach out to influential people in your industry and offer to do a guest post, interview or mention them in one of your blog posts.
Keep in mind, you need to offer a lot of value to these people. They wont notice you otherwise. (Ongoing)
Email marketing
Start an email list for your business and send your subscribers valuable content on a regular basis.
This is a great way to keep in touch with your audience and keep them engaged with your brand.
Your potential customers will have not problem signing upon to you list if you offer awesome valuable content about your products or services.
Conclusion
As you can see growing your online business is not as difficult as you may think. Just focus on a few key areas and you will be well on your way to success.
Digital marketing, e-commerce, and reaching out to influencers are all great ways to grow your online business. Just remember to focus on what you're good at and outsource the rest.
By following these tips, you can grow your business online and see increased profits.